Empowering agents & brokers to thrive since 1897
IIAG is your partner in success.
We are the unrelenting advocate of Georgia's independent insurance agents.
Am I Eligible to Join?
I'm actively, though not necessarily exclusively, engaged in the business of property and casualty, life, or health insurance.

I have one or more resident agents in possession of a valid insurance license issued by the Georgia Insurance Department, who represent property and casualty, life, or health insurance companies licensed by said Insurance Department, and who are independent agents with the legal ability to represent more than one company.

I operate principally on a commission basis as agents or property and casualty, life or health insurance companies, and which by provisions of at least one contract, expirations are not wholly owned by the insurance company.

I derive least 50% of income from solicitation of insurance from the public.

I subscribe to the purposes and objectives of the Association, and have completed the application.

MGA

s and brokerage firms are not eligible for agency membership.  Please see our Industry Partner page.
Meet Our Member Services Coordinator
Ashley Bryant is IIAG's Member Services Coordinator and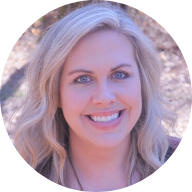 can help you access all of the perks of your association membership.  You can contact Ashley via email at abryant@iiag.org or via telephone at 770-458-0093 extension 110.
"We are extremely happy with our association membership at IIAG.  They have been instrumental in helping us move our agency forward, both in best practices for agencies and in reaching our customers.  We chose IIAG because they are in the insurance business, they know what agents and agencies need."  David McKoy, Greensboro 
"Being a part of the Big 'I' has fostered a career that I can only dream about." Kelli Dean, Physicians Insurance
"I would say to anybody that is considering joining the Big 'I' - Just do it!" Robbie Moore, Blanchard & Calhoun Insurance

Membership rates start at $47 per month.*
Next Steps:
Apply for membership now.
Your membership application will be processed.
Arrangements will be made for your membership payment.
Log in credentials are assigned, which will help you to begin accessing membership perks and receiving IIAG communications.