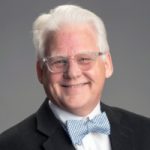 Steve Anderson
President
The Anderson Network
Steve Anderson has spent his 35+ year career helping the insurance industry understand, integrate, and leverage current and emerging technologies. From business management systems to social platforms, Steve can analyze what's happening now and explain its implications for the future.
For the last 20 years, he has crossed the nation speaking at places like SAFECO, AAA, Nationwide, as well as many state insurance associations. He is on the faculty of credentialing organizations teaching thousands of insurance professionals and is a writer/contributor to multiple publications.
Steve has a Master Degree in Insurance Law and was invited to be an original "thought leader/influencer" on LinkedIn representing the insurance industry and has over 340 thousand followers. He also is a top ten Global InsurTech Influencer.
His first book, The Bezos Letters: 14 Principles to Grow Your Business Like Amazon, published by Morgan James Publishing was published in September 2019.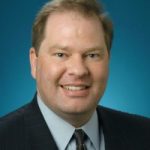 Chris Boggs
Executive Director Risk Management & Education
Independent Insurance Agents and Brokers of America

---
Christopher J. Boggs, CPCU, ARM, ALCM, LPCS, AAI, APA, CWCA, CRIS, AINS, is the executive director of risk management and education with the Independent Insurance Agents and Brokers of America (IIABA or the Big "I"). He joined the Big "I" team in November 2016. His current duties involve providing errors and omissions risk management programs, researching, writing, and teaching property and casualty insurance coverages and concepts to E&O insureds, Big "I" members and others in the insurance industry.
During his nearly 30-year insurance career, Boggs has authored nearly 1,000 insurance and risk management-related articles on a wide range of topics as diverse as Credit Default Swaps, the MCS-90 and enterprise risk management. Additionally, Boggs has written 15 insurance and risk management books.
In addition to his responsibilities at the association, Boggs is a regular speaker at industry events, including the National Association of Mutual Insurance Companies (NAMIC), the National Society of Insurance Premium Auditors (NSIPA), the American Association of Managing General Agents (AAMGA), the Institute of Work Comp Professionals (IWCP) and the Chartered Property Casualty Underwriter (CPCU) Society. He has also earned numerous professional accolades including the 2017 Institute and Faculty of Actuaries (IFoA) Brian Hey Prize and the 2019 Casualty Actuarial Society (CAS) Charles A. Hachemeister Prize as part of a of professional collaboration with a diverse group of professionals.
His professional background includes work as a risk management consultant, loss control representative, insurance producer, claims manager, journalist and columnist, and quality assurance specialist.
Boggs earned a Bachelor of Science degree in journalism at Liberty University in Lynchburg, Virginia, and holds nine professional designations.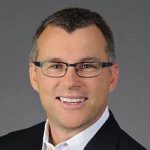 Kevin Stipe
President
Reagan Consulting
Kevin Stipe has been with Reagan Consulting since its founding, and is a partner and President of the firm. He offers our clients expertise in financial consulting in mergers & acquisitions (representing both buyers and sellers), agency valuation, value enhancement strategies, ownership perpetuation planning, strategic planning, and executive compensation benchmarking and design.
Prior to Reagan, Kevin was a consultant with its predecessor Hales and Associates, after working as a currency trader for Citicorp's North American Investment Bank in New York, and later for Wachovia Bank in Atlanta.
Kevin is a frequent keynote speaker at insurance industry events and has built a reputation as an effective strategic planning facilitator.
An avid student of the insurance distribution system, Kevin is a regular contributor to Reagan Consulting's extensive knowledge resources, having helped author Reagan's Private Ownership Study, Producer Recruiting & Development Study, the Study of the Industry's Top Sales Organizations and the Agency Leadership Series.
Kevin was a 1995 CPCU designee, and holds an Economics degree from Auburn University. He currently maintains the Series 24, 63, and 79 FINRA Registrations through Reagan Securities, Inc., the affiliated FINRA-registered Broker/Dealer of Reagan Consulting, Inc.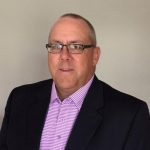 Mark Trinkle
Chief Growth Officer
Anthony Cole Training Group
After graduating from Ohio Northern University with a BSBA, I spent the first 20 years of my career as a property & casualty insurance underwriter and broker. And then, I had a blinding glimpse of the obvious – I was made for sales coaching.
So, in 2007, I left behind the insurance world at Wells Fargo to join Anthony Cole Training Group as a Sales Development Expert where I help salespeople identify, chase and catch their dreams. Perhaps my greatest enjoyment comes from helping salespeople simplify the sales process into 3 steps: hunting, qualifying and closing. And those 3 steps are manifested in the 3 most critical moments of the evolution of an opportunity: the first phone call, the first appointment and the close. Some moments matter more than others and those moments matter a ton.
I spend most of my time helping clients to embrace what we would call "courageous" or "fierce Conversations with their prospects.  Not only do we teach that it is okay to do that, the bigger risk comes from not doing it.  As we say, don't walk,, talk, smell or look like a salesperson.
I have been blessed twice in my career: 1) I get to do what I love and 2) I get to do it with people that I love. There is no doubt that is where my passion for this business comes from.
Born in Middletown, Ohio, I make my home today in the northern suburbs of Cincinnati with my wife, Kim, and our 11-year-old daughter, Madison. One dog, one cat and two guinea pigs also share our home. I am passionate about golf and my beloved Ohio State Buckeyes.