Argo Installed as Georgia Young Agents Chair
Will Argo, AAI, CLCS, was sworn in as Chairman of the Independent Insurance Association of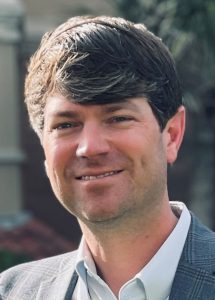 Georgia's Young Agents Committee (IIAG) on June 5, 2021.  Argo is a Producer at Tidwell andHilburn Insurance in Macon, Georgia, and has served in various committee roles for the Young Agents Committee, including Vice Chair and Secretary Treasurer.
"I have had the pleasure of watching Will grow as an agent and as a person since he started working with us 10 plus years ago.  He is a well-rounded individual who places great importance on taking care of his clients, in representing our agency, and in being a good husband and father.  I know he will put the same level of focus towards leading the Georgia Young Agents over the next year.  We are proud of Will for taking on this role and know he will do a tremendous job as YAC Chairman," said Cole Tidwell, President of Tidwell and Hilburn Insurance and the 2006-2007 Young Agents Chairman.
Argo resides in Macon with his wife, Madison, and their children Hinson (7), Harrison (4), and Miller (1).  He is a member of the Vineville United Methodist Church and the Macon Civic Club.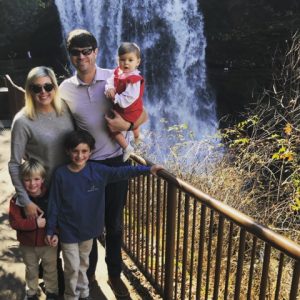 Argo earned the rank of Eagle Scout at Troop 19 and was the Salutatorian for the Stratford Academy Class of 2002 in Macon. He attended the University of Georgia's Terry College of Business where he graduated Cum Laude in 2006.  Argo has also earned the prestigious designations of Accredited Advisor in Insurance (AAI) and Commercial Lines Coverage Specialist (CLCS).
"The IIAG Young Agents Committee is blessed to have Will Argo as their new Chair. Will leads by example and will continue the culture of service and success Georgia Young Agents have become known for," said IIAG CEO John Barbour.
One of Argo's privileges as Chair is the selection of the benefactor for the annual Will Weston IV YAC Classic golf tournament.  The Georgia Young Agents be supporting the Rescue Mission of Middle Georgia throughout Argo's term.  The Mission started as a rebellious act of kindness in 1952 has transformed into a safe haven for men, women, and children in Middle Georgia.
"It is an honor and privilege to be able to partner up with Will and the Young Agents this year to aid in our effort to provide a safe place where men, women, and children can find hope through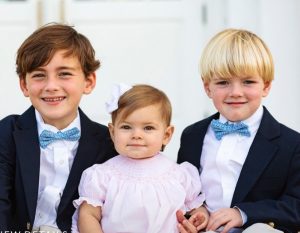 Jesus Christ," said Pat Chastain at Rescue Mission of Middle Georgia.
Also serving on IIAG's Young Agents Committee through June 2022 are Vice Chair Jordan McDonald of Rhodes Risk Advisors in Atlanta, Secretary Treasurer Steven Hall of Valdosta Insurance in Valdosta, and Immediate Past Chairman Sean Stewart of Turner and Associates Insurance in Brunswick.
IIAG is the unrelenting advocate for Trusted Choice Independent Insurance Agents in the state of Georgia, representing over 500 member agencies.