IIAG members receive special discounts for pre-employment screening.
We know that your team is your most valuable resource and getting new hires right the first time is important for success and momentum at your agency.  IIAG has partnered with three pre-employment screening companies that will help you hone in on the individual traits that your agency is looking for.  Please see below for each company's discounts and special programs for IIAG members.
Ashley Bryant is IIAG's Member Services Coordinator and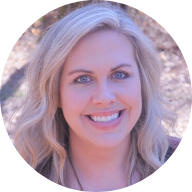 can help you access all of the perks of your association membership.  You can contact Ashley via email at abryant@iiag.org or via telephone at 770-458-0093 extension 110.
Caliper Offers:
The Caliper Profile
Essentials for Selection
Essentials for Coaching
Member Discounts:
Members get $98 off the Caliper Essentials Report (final price of $270) and 10% off other products.
Omnia Offers:
Personality Profile
The Omnia Cognitive Report
Applicant Tracking
Member Discounts:
Members receive one complimentary assessment with their initial package purchase.
ESP Offers:
Sales Call Reluctance Testing
Sales Assessment Testing
Member Discounts:
Members are eligible for a 10% discount on each Sales Call Reluctance Test you purchase. Call (602) 997-1101 or visit Sales Assessment Testing online and identify yourself as a member to get started.