Marketplace Report & Webinar
Gain insights from seeing five years of Georgia's premium, profitability, and commission data 
Download Your Exclusive Marketplace Report
As a benefit of IIAG membership, you have access to a summary of the P&C insurance marketplace in Georgia. Member agencies report many benefits from having this comprehensive, extensive, and timely resource.
What's Included in The Report:
The 2023 Georgia P&C Marketplace Report gives you access to this valuable data in one comprehensive, member-exclusive report.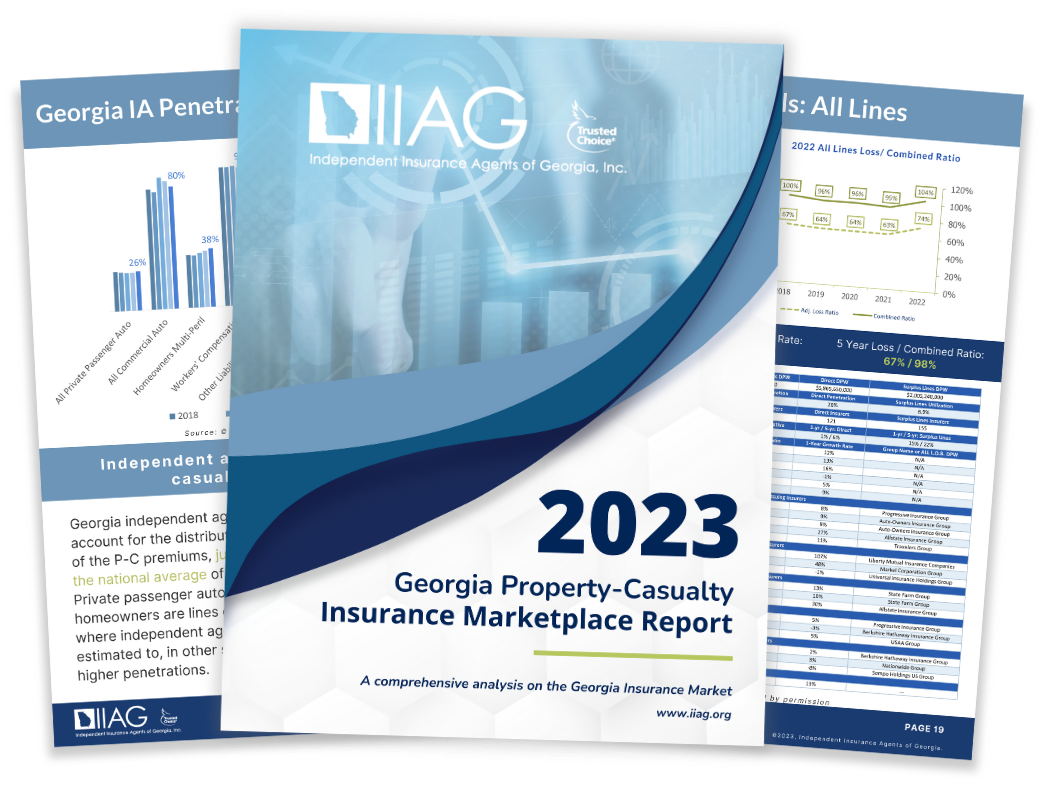 Webinar: Georgia Marketplace Review
The Who, How, and So What of P&C Industry Data
Unlock the power of our Property & Casualty Marketplace Report with this informative one-hour webinar is designed for the P-C agent who is interested in industry trends & data.
In this session, we will discuss the process that creates the data and, most importantly, what does the data show for the most recent years and how you can use the data in agency management.
Join us October 5th for this FREE CE Webinar
Date:  October 5th, 2023
Time:  11:00 am - 12:00 pm
Education:  1 Hour of P&C Continuing Education Credits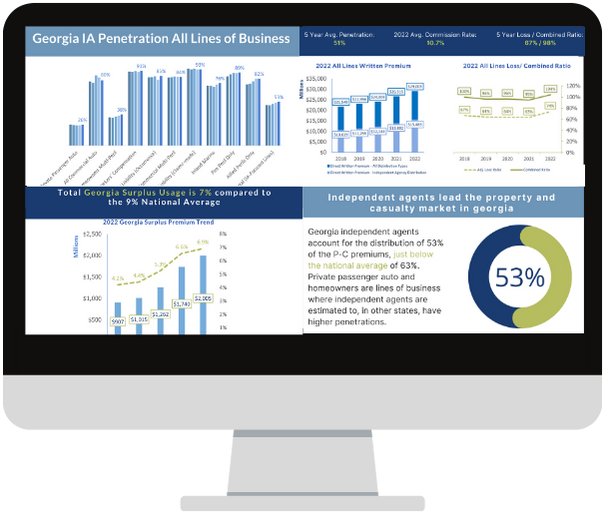 October 5
P-C Marketplace Webinar
October 12
Legislative Luncheon (Cobb County)
November 1-3
Connect Fall Expo