Employment Related Practices Liability
Protect yourself and your agency with our member exclusive EPLI policy
IIAG is your partner in protection.
Protect Yourself. Protect Your Agency.
As an employer you need protection. IIAG can provide coverage through our Westport Employment Practices and Liability Insurance program.
Through our EPLI policy, you are provided a defense and insured for damages caused by covered wrongful employment practices which include:
wrongful termination

failure to employ/promote

breach of employment contract

wrongful deprivation of career
wrongful discipline

wrongful infliction of emotional distress
You're also covered for employment-related acts of discrimination.
This coverage extends to acts that pertain to an employee's:
race

status as an individual with a disability
sexual orientation or preference

national origin disability
Request a Quote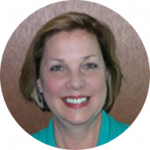 Molly Seides
E&O Insurance Programs Manager
mseides@iiag.org
(770) 458-0093 ext. 106
Join IIAG to access this exclusive benefit and more.