An Insurance Assocation That Empowers You
Quote and bind an affordable E&O insurance program made by insurance agents for insurance agents.
Errors & Omissions Simplified
Allow us to create a custom quote for your agency today.
Currently insuring nearly 80% of IIAG's members, the E&O program is one of the highest utilized member services.
IIAG members have access to broad coverages at competitive pricing through IIAG's E&O insurance program. This program alone saves hundreds of members more money than the amount of dues that they pay IIAG annually. 
Most agencies will be eligible for the Big "I" Professional Liability Program provided by Swiss Re Corporate Solutions or Allianz.  Some agencies may not meet the guidelines for this program, but IIAG's E&O staff can determine in a short phone conversation if your agency is eligible or procure E&O policy quotes from other carriers.
IIABA has the largest national independent insurance agent's E&O program in the United States.  With a committee of member agents, state association personnel, and Big I national staff tasked with overseeing this program, we will quickly respond to your agency's needs.
Request a Quote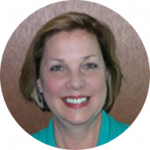 Molly Seides
E&O Insurance Programs Manager
mseides@iiag.org
(770) 458-0093 ext. 106
Swiss Re
​For 25 years, the Big "I" Professional Liability Program underwritten by Westport Insurance Corporation, a member of Swiss Re Corporate Solutions (rated A+ Superior by A.M. Best), has been the premiere choice of IIABA member agents for insurance agents and brokers E&O insurance.
With over 25 years experience, Allianz is a dedicated, knowledgeable insurer of insurance agents' needs – yesterday, today and tomorrow.
Access our exclusive E&O tools.
The Big "I" Risk Management Website, E&O Happens, offers exclusive risk management information and tools to help agency staff of Swiss Re Corporate Solutions policyholders avoid E&O claims and improve business practices.
To help agencies remain competitive, well-organized, and profitable, IIAG and SwissRe/Westport in conjunction with The Moberg Group, offer the Agency E&O Review Program for members participating in the E&O insurance program.
The Big "I" Advantage® Virtual Risk Consultant is a powerful online client service resource tool that no agency should be without.  VRC has useful information for all positions in the agency, increasing sales and professionalism.
Join IIAG to access this exclusive benefit and more.