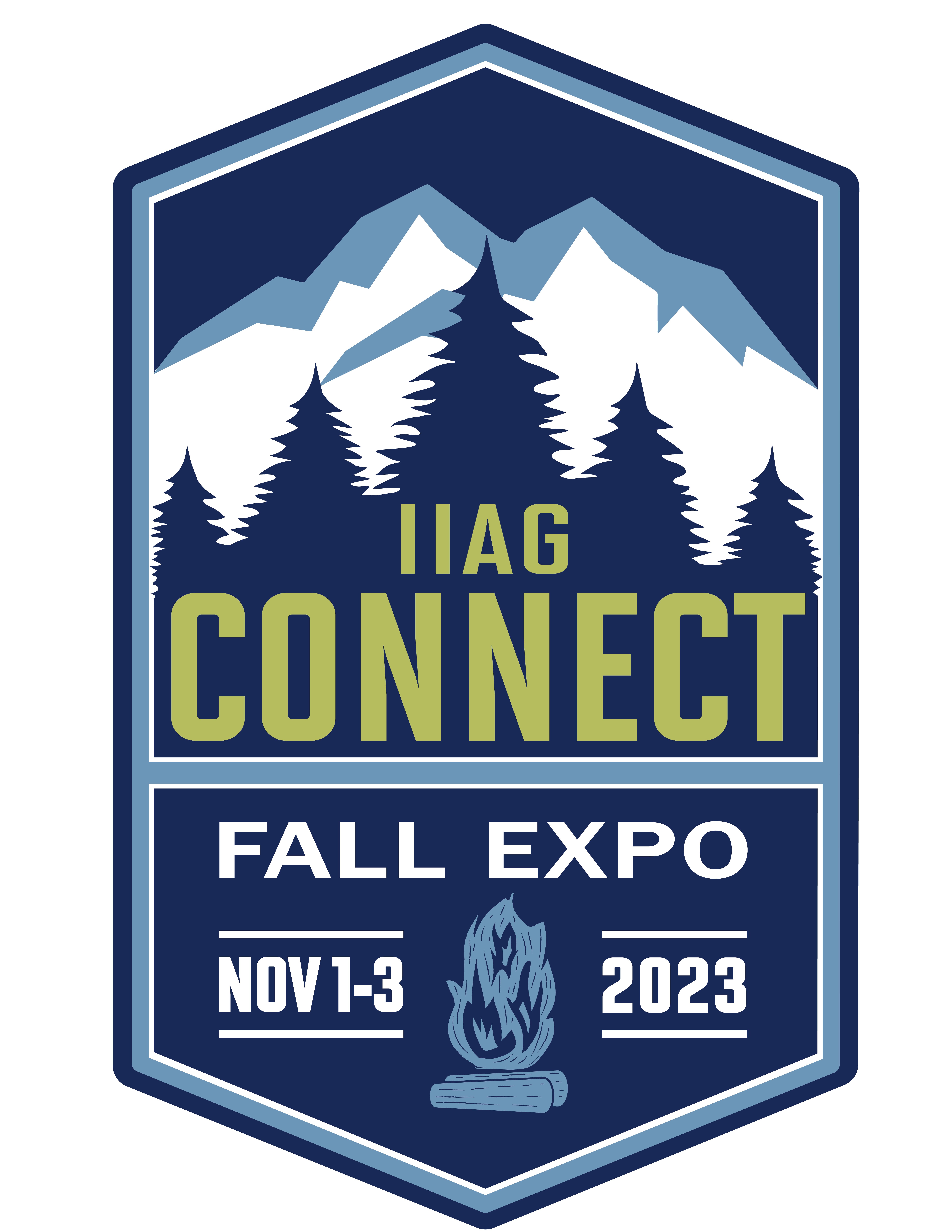 NOVEMBER  1-3    I    YOUNG HARRIS, GA
NOVEMBER  1-3    I    YOUNG HARRIS, GA

Wednesday November 1
11:00am - 1:30pm   IIAG Board of Directors Meeting
1:30pm - 5:30pm   Georgia 1752 Club Golf Tournament benefitting Insure The Cure
5:30pm - 7pm   Attendee Welcome Meet-Up
Connect with attendees & exhibitors at Brassie's Bar before heading out to dinner
7pm   Dinner on your own
Thursday November 2
7:30am   IIAG Registration Desk Opens
7:30am - 9am   Attendee Breakfast
9am - 10am    "Coverage Matters: Making The Best Out of The Worst Situations"
10am - 11am   "Georgia Lawsuit Reform: What Agents Need to Know"
with Steve Gooch, Georgia State Senator
Jimbo Floyd, Turner Wood & Smith Insurance
Mike Iverson, M D Iverson Group
11am - 12pm  "2 Problems Facing Insurance Agencies Today"
with Mark Trinkle, Anthony Cole Training
12pm-2pm   Tradeshow & Lunch with Exhibitors
2pm - 3pm   Keynote: "Having The Rate Conversation" with Kelly Donahue Piro
3pm - 4pm   Breakout Sessions (Choose One)
"Your Client Just Wants a Plan" with Kelly Donahue Piro, Agency Performance Partners
Rate cannot be the boss of us. When clients connect with us we need to be delighted they are calling us and not our competition. Give your clients the plan they need to navigate this new insurance market.
"Sharpening Your Consultative Selling Skills" with Mark Trinkle, Anthony Cole Training Group
Learn to create greater demand for your products and services by using a consistent, milestone centric sales approach that drives success.
5:30pm - 6:30pm   Happy Hour Reception at Sunset Pavillion
6:30pm & Beyond    Dinner Reception with Live Music
Friday November 3
8am - 9am   Attendee Breakfast
9am - 12pm   E&O Loss Control Seminar
with Eric Moberg, The Moberg Group
(qualifies for 3 Hour Swiss Re Loss Control credits)