Association members can post & apply for open positions
IIAG is your partner in success

Posted 11/22/2022
Commercial Lines Account Manager - Remote
Fueled by meritocracy, our company believes in rewarding goal oriented self-starters, and those who are committed to the highest levels of customer service for our clients. Our teammates are bound together by shared goals and our collective commitment to integrity and quality.
OuterBridge Risk Advisors is seeking a Commercial Lines Account Manager for our Southeast operations! Our goal is to hire an individual who is motivated to follow a career track of becoming an Account Executive and then an Operations Manager for OuterBridge over time.
This team is currently working in a fully remote capacity, so as to provide the flexibility and work environment that our current employees truly value.
Visit our website:  www.outerbridgera.com
Think you might be a fit? Click here to apply

Posted 11/22/2022
Territory Manager Consultant - Remote, GA
Essential Functions:
Oversees an assigned territory with broad and challenging agency partners driving profitable premium growth to achieve financial and operational goals
Creates, implements and executes territory and agency strategies to achieve short term and long term goals utilizing all company programs, tools and resources in collaboration with internal business partners
Owns the business development process within assigned market area with heavy emphasis on developing a pipeline of profitable new business and renewal retention
Continually identifies and evaluates prospects for new agencies within the territory.  Surveys prospective agencies and obtains completed agency applications
Builds and cultivates complex agency partnerships in person with agency ownership, management and frontline team members
Creates, drives, and manages strong producer relationships through high visibility, clear knowledge of company strategy and joint sales planning
Communicates with branch team about complex agency relationships and proactively coordinates actions to address potential issues, involving other departments as appropriate
Builds and executes an effective agency management sales plan with broad and challenging agencies to achieve maximum production and profit goals in assigned territory
Leads assigned geographical territory and agency management processes (e.g. agency prospecting, business planning, engagement, training, compensation, etc)
Visit our website: https://www.emcins.com/
Think you might be a fit? Click here to apply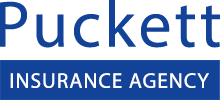 Posted 10/5/2022
Commercial Lines Account Manager - Rowell, GA
Puckett Insurance Agency in Roswell is looking for a full time experienced Commercial Lines Account Manager.  Duties to include develop and identify customer needs and market appropriate products and services.  Prefer someone in local area, highly motivated and detail oriented. Knowledge of QQ Catalyst is a plus. Puckett Insurance has been in this same location for over 40 years – we are a small, friendly agency.
Visit our website:  www.puckettinsuranceagency.net 
Think you might be a fit? Email your resume to: barry@puckettinsuranceagency.net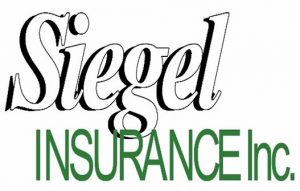 Posted 9/21/2022
Personal Lines Account Manager – Atlanta, GA
Siegel Insurance is seeking an experienced Personal Lines Account Manager to join our team. The ideal candidate will handle day to day service needs for high net worth clientele. This professional must have a P&C license and at least 4-5 years of account management experience. This is a fast paced environment so multi-tasking and attention to detail are required for this position.
Knowledge of Applied Epic is a huge plus. We will consider a hybrid work schedule after training is completed. We offer an excellent benefit package and a competitive salary. Great family, friendly workplace.
Visit our website: www.siegelinsurance.com
Think you might be a fit?  Email your resume to:  sheila@siegelinsurance.com
Interested in additional ways to advertise your open roles?

Big "I" Hires has partnered with
IdealTraits,
a robust recruiting platform developed to help small to large insurance agencies hire top performing sales and service staff. This feature has everything you need for successful hiring.
Once you have an account with IdealTraits, your listing will appear on the searchable job site, BigIJobs.com
__________________

UGA's School of Risk Management can help meet your recruiting needs and connect you to our risk management and insurance students for full-time roles and internships! To learn more, click here!