Other companies are setting aggressive goals to gain big market share in all insurance and benefit lines—health insurance plans, workers' compensation insurance and 401k plans. In other words, they want your customers' business, and they will do just about anything to get it. No wonder it's tough to keep your clients, much less get new business. But by partnering with Ovation, you can protect and grow your book of business, while introducing a new line of revenue for your firm.  
Why Partner with Ovation?
• Ovation is one of the fastest growing full-service payroll companies in the nation
• Ovation will not compete against you, but will strategically align with you to help you protect and grow your book of business
• Exclusive Revenue Share Program gives you a competitive advantage
• Introduces a new stream of revenue for your agency or brokerage
Exclusive IIAG Member Program
• Minimum 10% discount on payroll processing fees
• Revenue Share Program - Earn 6% referral fees (minimum 3 referred customers)
• Referred customers will receive minimum 10% discount on payroll processing fees
• Ownership of expirations
Ashley Bryant is IIAG's Member Services Coordinator and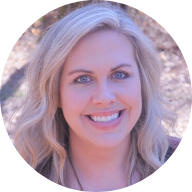 can help you access all of the perks of your association membership.  You can contact Ashley via email at abryant@iiag.org or via telephone at 770-458-0093 extension 110.