Membership Means Protection.
IIAG's Free Legal Service Program provides our members with a complimentary legal consultation with the association attorney, Bobby Slotkin of The Slotkin Law Firm in Decatur, Georgia. 
Member agencies are entitled to consult directly by phone or email with Mr. Slotkin for up to 30 minutes each calendar quarter.  Mr. Slotkin is available to handle additional legal work for members at an hourly or flat rate fee structure.
When using the Free Legal Service program, members should contact Mr. Slotkin directly at 404-228-4099 or via email.  Please be sure to identify yourself as an IIAG member for special group pricing.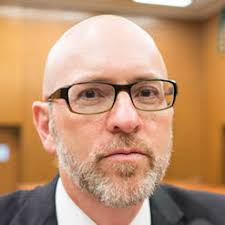 The attorneys at Slotkin Law are nationally sought-after, highly educated, and seasoned attorneys who set the bar for excellence in their fields. This depth of experience means that the firm's clients receive top-quality advocacy and strategies that are individually tailored and business-oriented.
Bobby Slotkin is featured in each edition of our Association's Magazine, the Dec Page Quarterly, where he discusses current & future legal matters pertaining to the insurance industry.
Agency Related Inquiries:
Perpetuation
Buy/Sell Agreements
Producer Agreements
CSR Employment Contracts
Company/Agency Contracts
Insurance Commissioner Regulations
Cluster Arrangements
Estate Planning for Principals
Insurance Law
Bank Insurance Sales
General Business Inquiries:
Incorporation
Partners
Litigation
Garnishments
Landlord/Tenant
Leases
Real Estate
Contract