Mike Iverson Sworn in As IIAG President
Michael Iverson, Elected IIAG President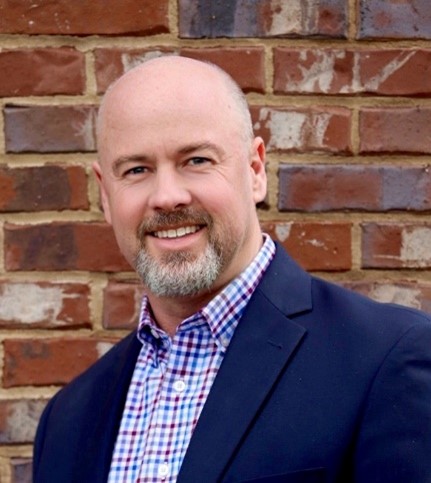 Michael Iverson, ARM, AAI, was sworn in as President of the Independent Insurance Association of Georgia (IIAG) on June 18, 2022. He is the CEO of the M D Iverson Group in Fairburn, GA.
Prior to his role as IIAG President, Mr. Iverson served as the association's Chairman of the Board, President-Elect, Vice President, Secretary-Treasurer, Commercial Lines Technical Committee Chair, and InsurPAC Chair. He is the Immediate Past Chair of the Mid-America Technical Conference, a group working with ISO, ACORD and NCCI on policy change.

Michael Iverson is a growth-minded, passionate individual who is dedicated to serving our industry. As a guest speaker at industry events and risk management programs at the University of Georgia, St. Joseph's University, and Georgia State University, he urges agents to be active members and to help shape the direction of our industry. Iverson demonstrates an unrelenting effort to develop people as well as expand his own knowledge. He actively seeks out great minds and is known for traveling to meet successful people who are "doing it differently".
"Mike Iverson is a true servant leader who is first in line to volunteer for critical industry initiatives and is never too busy to help others succeed. His technical knowledge and industry relationships will be a resource to all Georgia agents as he serves as President of our state's largest agent association," said John Barbour, CEO.
Iverson is a graduate of the University of North Dakota and has been married to his wife Michelle for 29 years. They have two sons, Peter and Ian, as well as two daughters, Skylar and Samantha.
Also serving on IIAG's Executive Committee through June 2023 are President-Elect Wendi Hamby Washowich, AAI of Hamby & Aloisio, Vice-President Jimbo Floyd, CIC of Turner, Wood, and Smith Insurance, Secretary-Treasurer Jarrett Bridges of Turner and Associates, Immediate Past President Ashley Hines Ellis of BBWH Insurors, and Andy Siegel CPCU, CIC, AAI of Sigel Insurance who was elected as Georgia's National Director for the Independent Insurance Agents and Brokers of America.
IIAG is the unrelenting advocate for Trusted Choice Independent Insurance Agents in the state of Georgia, representing over 500 member agencies.