Tony Jones Mullet Challenge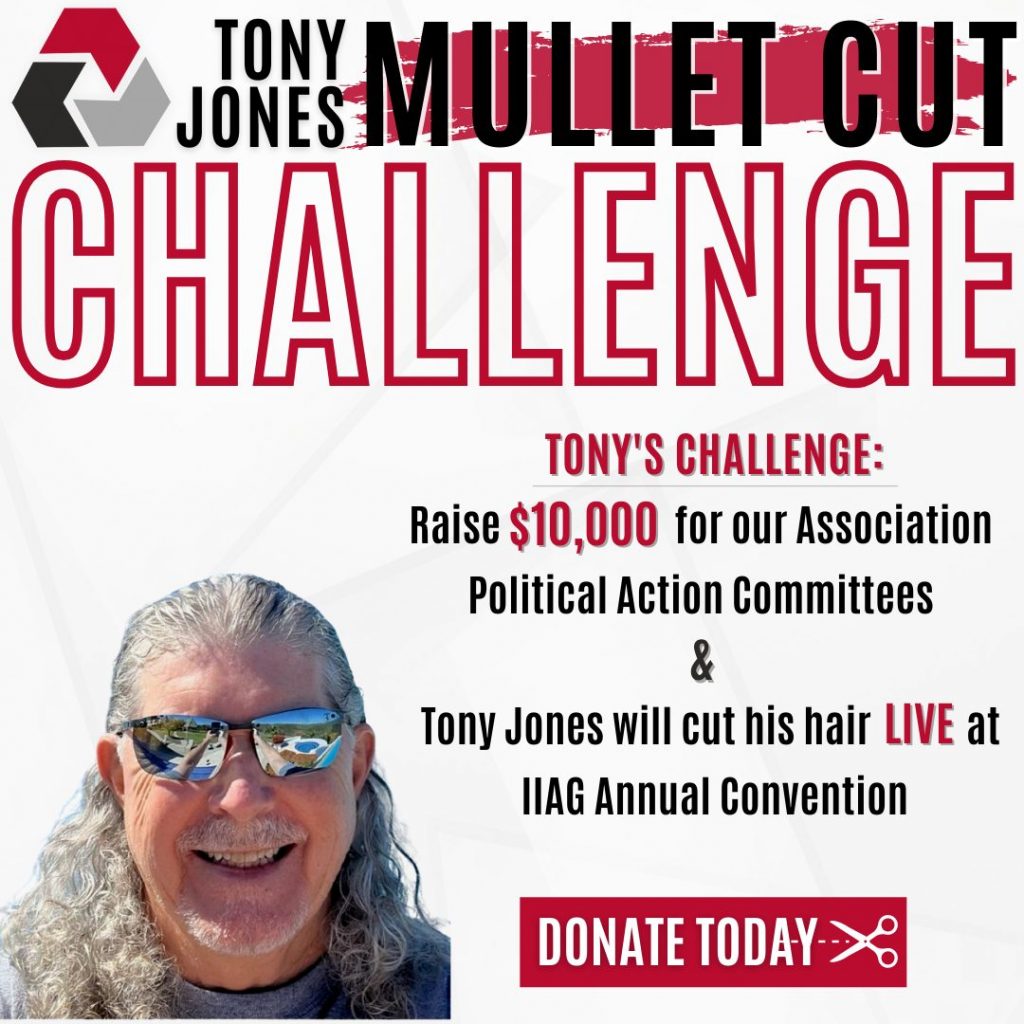 As many of you know, longtime IIAG Board member Tony Jones is well known for his timeless mullet hairstyle. Since the COVID shutdown Tony has let his hair grow to a legendary length. He now wants to give back to several causes that are near and dear to his heart (and mullet).
If we can raise $10,000 for our Association Political Action Committees InsurPac (federal) and IPAC (state), Tony will cut his hair LIVE at the IIAG Annual Convention!
Tony's Hair will be donated to Wigs for Kids!
Additionally, IIAG will donate $1,000 to the Boys and Girls Club of Chattooga County on Tony's Behalf.
Help support the Tony Jones Mullet Challenge and let's cut this incredible mullet at the IIAG Annual Convention! DONATE TODAY!
How to Donate:
Individuals: are welcome to donate to either InsurPac or IPAC.
Agencies and Company Partners : Corporate entities cannot donate directly to InsurPac due to federal election law. However, they can support our total challenge number by making a donation our State Political Action Committee (IPAC).
InsurPac: 
(Personal Contributions Only)
Online: click here!
Check: Payable to InsurPAC
Mail to:
20 F Street NW, Suite 610
Washington, DC 20001
IPAC:
 (Personal or Corporate Contributions Accepted)
Online: click here! (mark IPAC in the notes section)
Check: Payable to: IPAC
Mail to:
Independent Insurance Agents of Georgia
4555 Mansell Rd. Suite 300
Alpharetta, GA 30022