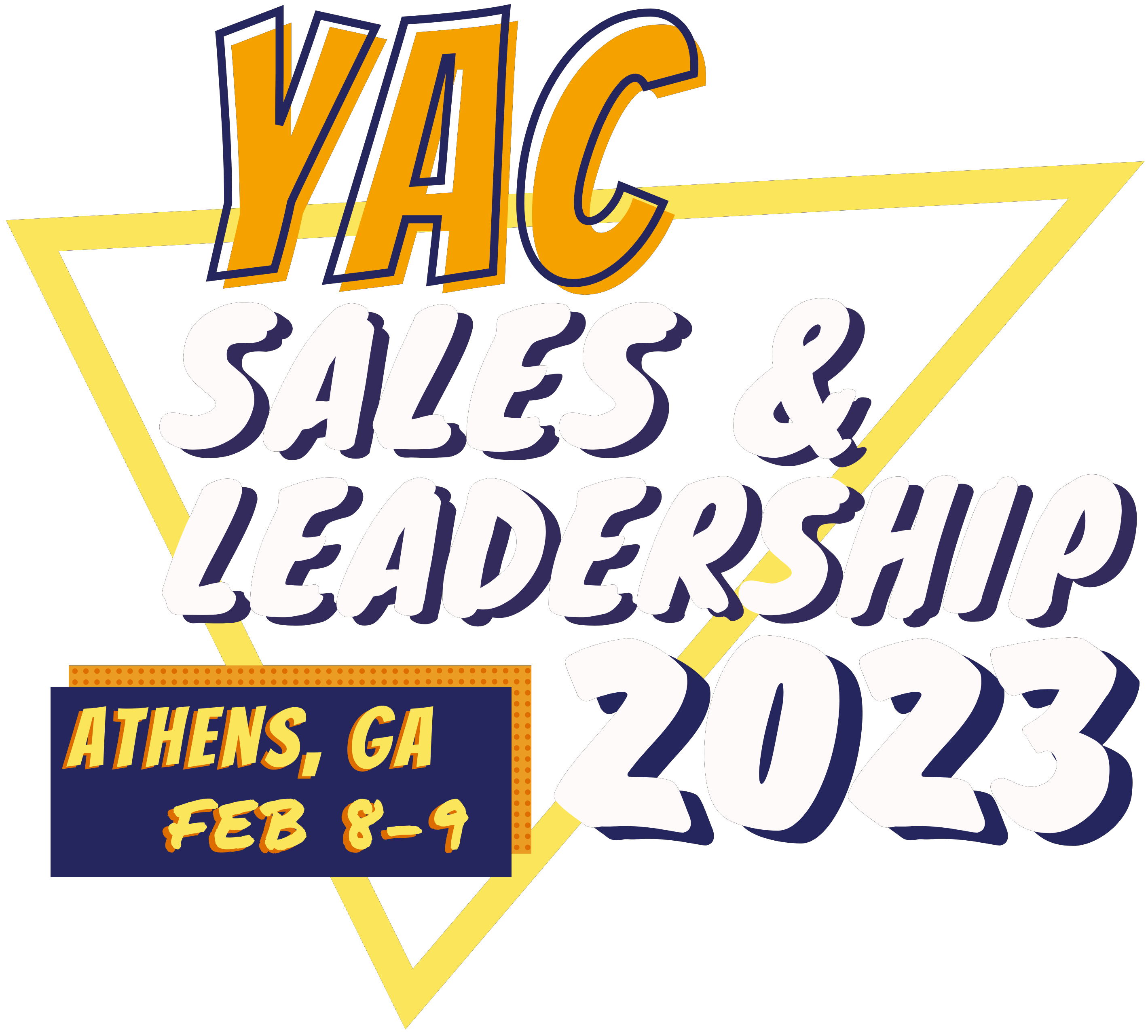 The Young Agents Sales & Leadership Conference is designed to empower young insurance professionals to be leaders by providing opportunities for personal development, building lasting relationships and gaining valuable industry insight.
Please join us in Athens on February 8-9, 2023 for our annual Young Agents Sales and Leadership Conference at the Classic Center!
Wednesday, February 8
1-2:30pm     Young Agent Leaders Meeting
3-5pm        Legal Climate Panel
Defense Attorney: Hall Booth Smith
Plaintiff Attorney: Slover Law
5:30-6pm    First Timer's Happy Hour
6-7pm        Cocktail Welcome Reception at Paloma Park
7pm           Dinner on own
9pm           Young Agent Meet Up: Allgood Lounge
Sponsored by Georgia 1752 Club
Thursday, February 9
Special Guest:  Java Joy Coffee  (YAC Chairman's Charity 2023)
9-10am      Breakfast & General Session
Laura Whitaker; CEO, Extra Special People
10-12pm     "Maximize Your Sales Potential"
Loy Day; Co-Founder + Sales Coach, GUIDE Culture
12-1pm       Legislative Luncheon
1-2pm         "Business Development in Disruptive Times and Beyond"
Frank Somma, Author & Speaker
2-3pm        "Class in Session"
Dr. Robert Hoyt; Professor of Risk Management & Insurance, UGA
3-5pm        "No Introduction Needed: Legends of Insurance" 
Pete Deyo; Agency Executive, Summit Holdings
Dan DeLamater; VP, Donegal Group
Mike Davis; Founder + Managing Partner, Rhodes Risk Advisors
                     Trey Wood; EVP, Tuner Wood & Smith
6-7:30pm     Happy Hour Reception & Tasting: Creature Comforts Brewery
8pm           Dinner on own
9pm           Young Agent Meet Up: 9D's Bar 
Friday, February 10
8am           Grab & Go Breakfast Breakfast 
11am          Check Out & Safe Travels Home!