IIAG Members now have access to Coalition's powerful cyber and technology errors & omissions insurance through Big "I" Markets.
Introducing the first solution for cyber risk. Comprehensive insurance coverage and free cyber security tools to protect your client's business. From sole proprietors to multimillion dollar corporations, Coalition is the cyber market solution you've been waiting for!
Coalition provides world-class technical know-how to help prevent, mitigate, and respond to cyber incidents. Coalition is the first insurance-enabled technology firm built to help businesses before, during, and after a cyber incident.
Ashley Bryant is IIAG's Member Services Coordinator and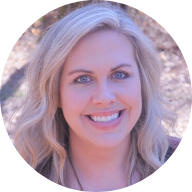 can help you access all of the perks of your association membership.  You can contact Ashley via email at abryant@iiag.org or via telephone at 770-458-0093 extension 110.
Product Highlights:
No Minimum Premium
Quote limits as low as $25,000 or as high as $15,000,000
Quote & Bind in Minutes!
Simple 8 Question Application
Free Cyber Risk Assessment included with each quote
Bulk Quoting available for 50+ risks: Name, Address, Website, Industry & Revenues needed, that's it!
Work directly with the underwriters
One-Stop-Shop for standard and non-standard risks
Broad Underwriting Appetite
U.S. companies with under $1B in revenue/gross profits
Only 5 Ineligible risks: Adult Entertainment, Casinos ,Payment Processors, Data Aggregators and Cannabis growers & sellers
Free Breach Response Services – An industry first!
Coalition's in-house risk mitigation services to assist policyholders when facing an incident or potential incident.
Outside the limits
$0 retention
24/7 monitoring & alerts of compromised credentials, out-of-date software, vulnerabilities, & new risks
Free Security Awareness Training for the first 15 employees
Ransomware prevention software
DDoS Mitigation
HackerOne Response – ethical hackers enlisted to find vulnerabilities
24/7/365 dedicated team of cybersecurity experts available to assist policyholders at all times
Coalition is the only cyber insurance provider with a dedicated 24/7 incident response and claims team
No more waiting for insurers to coordinate and authorize resources—with Coalition, they're instantly available
Saves policyholders time, money & headaches
Agency Billed
Commissions start at 10%, increasing incrementally to 15% as the agency's book increases
Agency is invoiced for gross premium
Surplus Lines filings handled by Big 'I' Markets
Agent Resources & Marketing
Sample Solicitation Letters
Client Ready Industry Specific Marketing
Claim and Limit Calculators